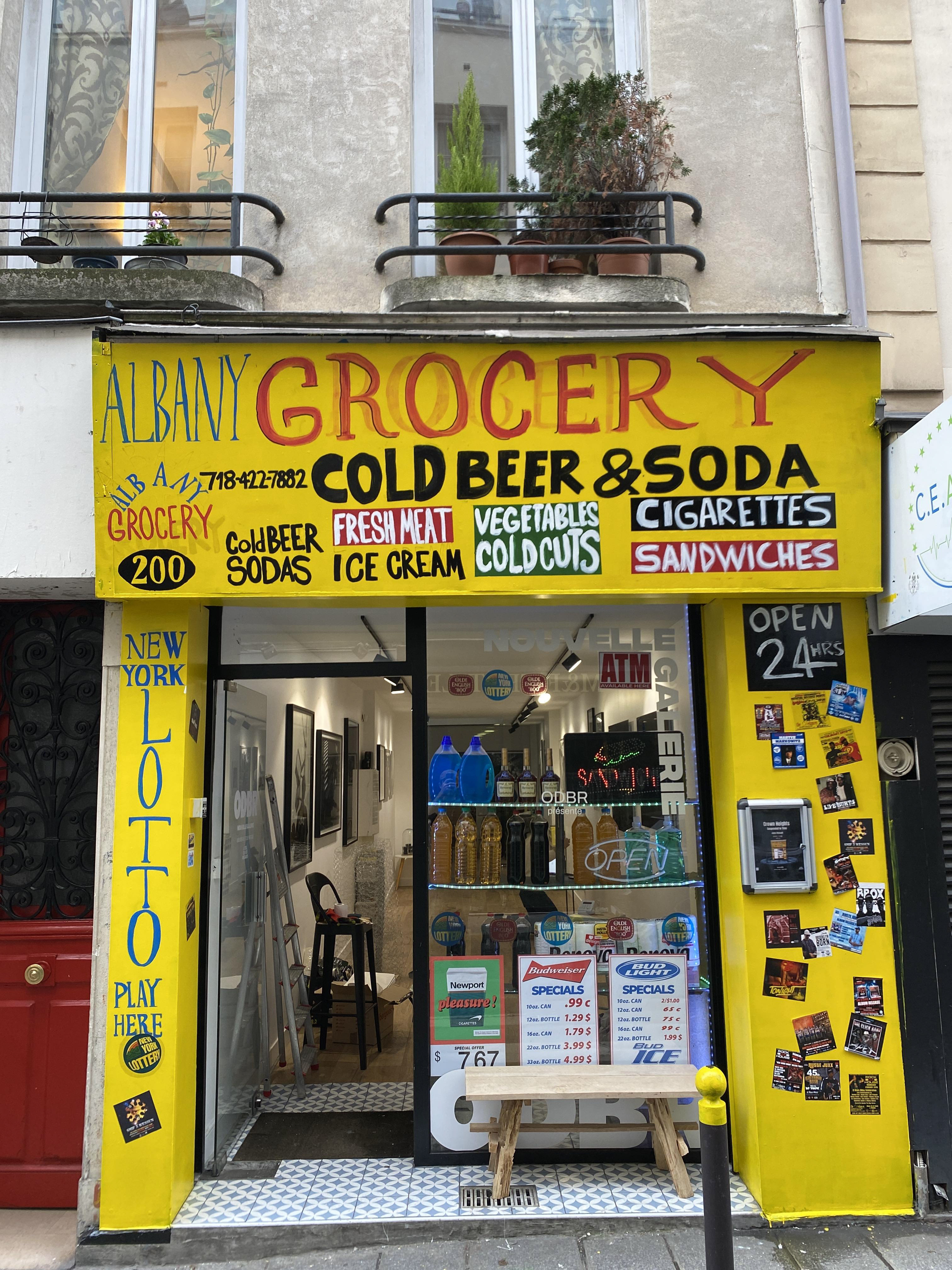 Jules Renault is a French photographer and director whose visual aesthetics are heavily influenced by late 1990s / early 2000s hip-hop 
music, inline street skating videos and New York City street culture.
As a director, Jules' work includes music videos, short films and comedy skits as well as commercials and brand content for companies like Adidas, Nike, L'Oréal and Hennessy. In his personal work, Jules is particularly interested in documentary-style filmmaking, which he was able to explore in projects such as "Phtalo Blue", a touching study of his father's work as a painter, or "Melt, a smoking story", a short documentary about American BBQ culture which was selected and awarded in several documentary film festivals in The U.S.
Ten years ago, Jules left Paris as a passionate skater and aspiring filmmaker to relocate to Boston, MA. with the ambition to both skate with local crews and find opportunities to direct his first films in America.
While in Boston, Jules met French rap producer Kyo Itachi, who invited him to shoot music videos for Bankaï Fam, a new rap collective hailing from Brooklyn, New York. Crown Heights, to be exact.
While shooting his first videos in Crown Heights, Jules was introduced to an entire community, and allowed into the types of social circles, cultural moments and architectural spaces which had nourished so much of his imagination while growing up. He was now immersed in what had been the essence of his visual inspiration, in living color.
To Jules, this small yet world-renowned neighborhood felt almost "suspended in time". There, he became the privileged witness of a community which lived and breathed New York City's unique brand of hip- hop culture.
He became the active and enthusiastic citizen of a world where everyone wears untied Timberland boots, sports Polo gear, and drinks out of the same bottles of Hennessy VS. A world where everyone lives extra large, speaks in hip-hop paraboles and recalls fond memories of The Notorious B.I.G., Guru, Big L, Sean Price and the Boot Camp Clik era. For Jules, Crown Heights will always be synonymous with being allowed into this new world, and establishing what has become lasting relationships.
For the years that followed, Jules has consistently collaborated with members of the Crown Heights collective every year, and makes sure to visit the neighborhood anytime he steps foot in the big apple. By 2018, Jules started noticing profound changes in the neighborhood also known as "Crime Heights": an aggressive gentrification campaign was radically transforming this isolated part of Brooklyn, just like it had been transforming the entire New York City.
Hence came about the idea of documenting the people and the area he had grown to love and care about. Trough the photographs, the testimonies and the ethereal moments captured in this book, Jules is hoping to immortalize an era which is bound to disappear, while paying homage to the aesthetics that have molded his taste in both film and photography. For Jules, the photographs assembled in this publication represent both a personal achievement and the culmination of his work with his Crown Heights family.
The nostalgia that is somewhat already inherent to the subject matter finds itself heightened by the photographer's deliberate approach of using only analog cameras (including a vintage 3X4 Polaroid camera) and out-of-print film stock to create his images. Heavy drips, chromatic aberrations and chemical imperfections caused by the film's expiration are purposely visible here, reminding us that as this Polaroid film stock is no longer available, each of the photographer's camera "clicks" brings us closer to its extinction. A clear parallel with the ongoing gentrification of this Brooklyn neighborhood, which is slowly and visibly losing part of its soul.
This publication is a companion to Jules Renault's first photography exhibition in Paris. For this exhibition, the photographer's approach was to explore a process as analog and organic as possible. Fascinated by retrospective exhibitions of the works of photographers such as Brassaï, Vivian Maier or Sally Mann, Jules wanted to experiment with large format printing of his own works. Thus, each of the photographs presented in the exhibition is the result of "traditional" lighting and printing, from exposure to capture to dark room processing, all following customary techniques banning any and all digital alteration. Jules has made a point to work only with authentic craftsmen to collaborate on the printing process and, by using this technique, making each print genuinely unique.
"Suspended In Time", the title of this exhibition and publication, is a nod to a classic hip-hop track by Brooklyn duo Group Home. For the cover of their album "Living Proof" (1995), the duo used a series of photos captured by Danny Hastings, using Polaroid 665 prints dating from the same time as the film used in the works presented here. As fate would have it, the song "Suspended In Time" was playing when Jules met the members of Bankaï Fam, who were surprised a young Frenchie could still be listening to this underground N.Y. rap album in the mid-2000s.
This book is a humble attempt at capturing Brooklyn-style nostalgia on print, and immortalizing the remains of an era which has captivated the hearts and souls of hip-hop fans throughout the world, and will forever be looked upon as classic and genre-defining.